Provocative act targeting media
By Philip J Cunningham | China Daily | Updated: 2020-02-22 09:53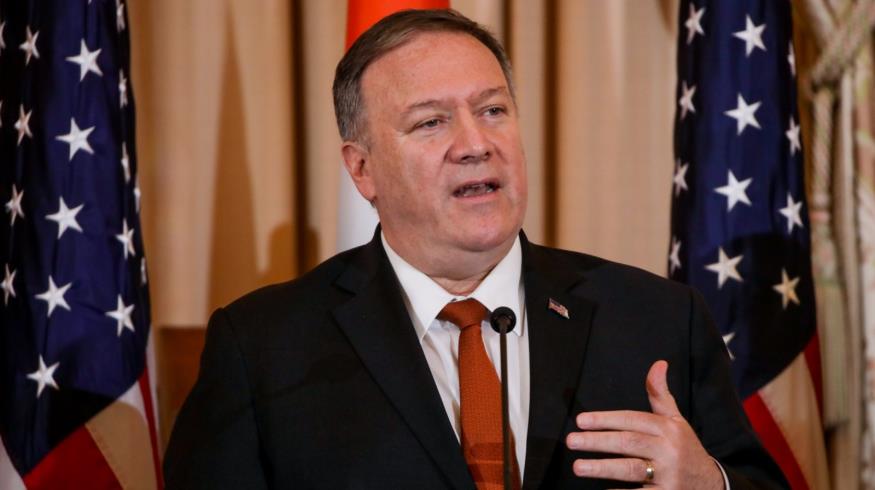 US Secretary of State Mike Pompeo has been on the warpath again, continuing to serve up propaganda for his cause. His latest disinformation junket took him across Europe and central Asia to the continent of Africa, all in the name of countering Chinese influence. Pompeo is clearly obsessed with China.
On Tuesday, Pompeo took aim at the Chinese media by stipulating that Xinhua, CGTN, China Radio International, China Daily and The People's Daily be technically deemed as operatives of the Chinese state. This unusual and unprecedented reclassification of the media of the United States' chief rival is mostly toothless, but it reflects a Manichean world-view in which China can do nothing right and the US can do nothing wrong.
The State Department is as confused by the novel classification as anyone, and it's not sure if the prickly declaration will affect the ability of Chinese reporters to report on US soil. At the very least it burdens China's state-run media with cumbersome filing requirements and excess red-tape, but Pompeo is not one to overlook even the pettiest provocations.
For Pompeo is a politician who treats the media with disdain everywhere he goes. He acts as if he is doing journalists a favor when he deigns to answer a few innocuous pre-arranged questions and bristles when real questions get asked. He has verbally attacked and publically humiliated journalists who mistakenly thought their job was to probe, question and speak the truth to power. He surrounds himself with lackeys and like-minded ideologues and gets abrasive when real questions are asked.
He even went so far as to administer a map test to National Public Radio reporter Mary Louise Kelly who had the temerity to ask a question about Ukraine, a place where Pompeo's underhanded activities recently reached fever pitch. The NPR journalist passed the "map test" with flying colors, disproving his arrogant assertion that Americans didn't care about Ukraine. He then petulantly punished NPR by barring Michele Kelemen, NPR's diplomatic correspondent, from scheduled travel with the press corps which is part of her job.
Pompeo has recently been at odds with his boss. His most recent tirades have served to undermine Trump's basically pro-business agenda, a conflict that broke out into the open on the European leg of his propaganda tour. Pompeo went too far in bullying allies by refusing to share intelligence and otherwise browbeating those who don't get on board his anti-Huawei, anti-China train. He has weaponized US diplomacy by using access to intelligence as a weapon.
The point is, Pompeo is not a defender of the media, but anti-media.
He uses information to throw shade instead of light, he trades in secrets instead of transparency. He asks journalists to serve his agenda as tools and scribes. He doesn't want them to shine light in dark places. He can't comprehend the journalist's penchant to afflict the comfortable and comfort the afflicted. His eagerness to humiliate China during the novel coronavirus epidemic is deplorable. China is understandably preoccupied with containing, for its own sake and the sake of the world, a terrible contagion.
That he chooses to attack at a time of crisis like this speaks volumes about his character.
The author is a media researcher covering Asian issues. The views don't necessarily represent those of China Daily.