WHO calls global support for fight against COVID-19 disappointing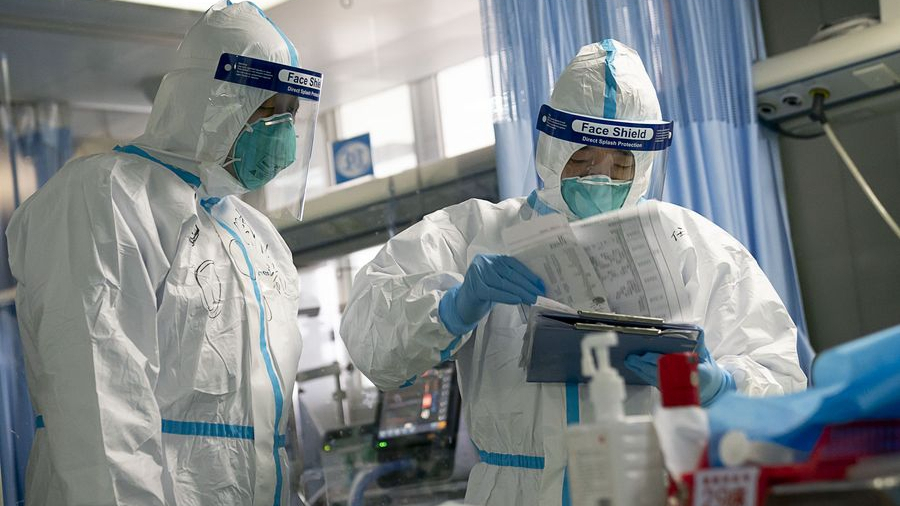 The World Health Organization has urged countries around the world to seize a "window of opportunity" to combat novel coronavirus pneumonia, also known as COVID-19.
WHO Director-General Tedros Adhanom Ghebreyesus said that the organization is doing everything it can to combat the outbreak. "We urge the international community to do the same," he said at a news conference on Thursday.
Tedros said that the WHO had not received enough money to fight the outbreak and the global response to the WHO's call for $675 million in financing was disappointing.
"Considering the urgency and considering that we are fighting with a very dangerous enemy, we are surprised that the response is not really something we would expect," he said.
"I've said it many times, because of the serious measures taken by China, the number of cases in the rest of the world is very small. But it doesn't mean this small number of cases in the rest of the world will stay the same for long.
"It's only a window of opportunity. And that's why we say this is the time to attack the virus while it is actually manageable.
"If we don't hit hard now and use the window of opportunity, we might be faced with a serious problem."
Jaouad Mahjour, assistant director-general of emergency preparedness of the WHO Health Emergencies Program, added that the response plan is to help countries with weaker health systems to prepare to detect and contain any importation of COVID-19.
China reported 75,465 cases of COVID-19, with 889 new cases, and 2,236 deaths, with 118 new deaths, on the mainland as of the end of Thursday.
Tedros warned there has been too much misinformation and too many conspiracy theories shared about the source of the virus.
The WHO reported on Thursday that outside China, there have been 1,073 cases, with 149 new ones, in 26 countries, including one new one. There have been eight deaths, including five new ones.
Tedros said that in addition to monitoring the evolution of the COVID-19 outbreak, the WHO's main role is to work with countries and partners to coordinate the global response.
A WHO-led international team of experts is on the ground in China, working with Chinese counterparts to understand more about the transmissibility of the virus and about the impact of measures taken.
Tedros said he is expecting recommendations as soon as they finish their work in the country.