After short-term bumps, tourism sector will rebound, expert says
By Cheng Si | chinadaily.com.cn | Updated: 2020-02-21 16:32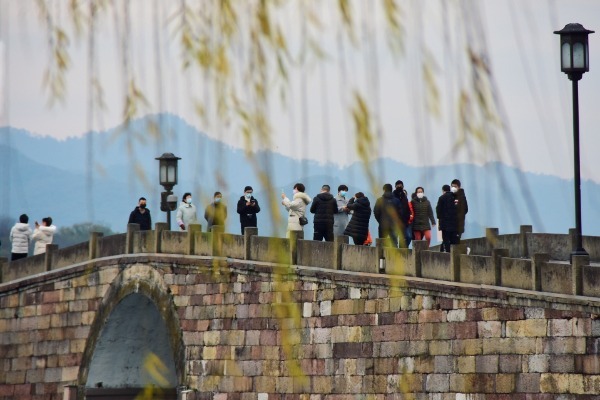 The ongoing coronavirus pneumonia outbreak will cause great economic loss to the nation's tourism industry although senior experts of the sector remain positive to its future prospect.
Dai Bin, president of China Tourism Academy, said at a conference in Beijing on Thursday that both domestic travelers and tourism-generated revenues will register a sharp decrease in 2020.
He said that it's estimated in the first quarter of 2020, domestic visits will reduce by 932 million during the whole year while the number will plummet in the first quarter - a negative growth of 56 percent compared with that in 2019.
Tourism-driven revenues will drop by 1.18 trillion yuan ($168 billion) of the year.
He said the revenue will plunge because the industry is market-oriented, but he remains optimistic about the future development of tourism after the novel coronavirus comes under control.
"The landscape of tourism has not changed, which means domestic tourism will possibly rebound," he said at the conference.
Citing an example, he said the domestic tourism market received about 250 million visits and generated a revenue of about 280 billion yuan during the Spring Festival holiday though it did lose 40 percent market share.
The public and travel agencies' attitudes to the tourism market has also changed.
"According to a recent survey by the academy, about 71.5 percent of the surveyed people said they will go for a trip after the coronavirus is controlled and 20.7 percent said they will travel as soon as possible when the situation gets better," he said.
Also, travel agencies' view of the future tourism development has changed into relatively pessimistic and optimistic rather than utterly bearish in past 15 days.
"Tourism companies have gradually shaken off their fear of the future with more preferential policies provided by central and local governments," he said. "They also took measures to save themselves rather than merely relying on government help."