China Electronics Corp unleashes cutting-edge tech in virus fight
By Fan Feifei | China Daily | Updated: 2020-02-20 09:03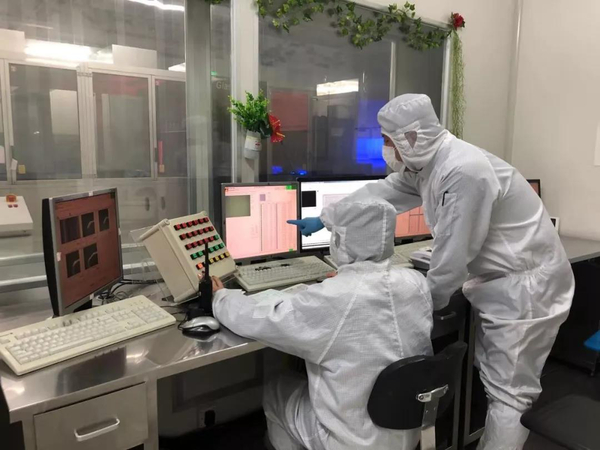 China Electronics Corp, the country's largest State-owned comprehensive electronic information enterprise group, has given full play to its advantages in cutting-edge technologies, including artificial intelligence, big data and cloud computing, to help combat the novel coronavirus outbreak.
Domestic IT service provider Pactera Technology, a member company of CEC, has launched an AI-powered, noncontact infrared sensor system to identify passersby with a fever or without masks, in an attempt to control the spread of the virus as millions returned to work after the Lunar New Year holiday.
Based on computer vision and thermal imaging technologies, the system can conduct remote temperature detection. Once a passenger is suspected of having a fever, the system will automatically send a notification to staff members to conduct further inspections.
A cloud-based home office platform has been provided to millions of small-and medium-sized enterprises free of charge by Qi An Xin Group, a security company and an affiliate of CEC.
The all-in-one mobile workplace supports remote video conferences for up to 150 participants, as well as livestreaming, instant communication, and cloud-based collaborative document management.
Chen Ximing, deputy general manager of CEC, said employees of CEC have started using the telecommuting method. "The remote work not only reflects a temporary demand during the epidemic but also represents a future trend."
Chen said the online office platform plays a vital role in reinforcing the operational efficiency and management of enterprises, and helps bolsters their digital transformation.
CEIEC, a subsidiary of CEC, has established an e-procurement platform that links the needs of purchasers with IT equipment suppliers, in a bid to ensure that the process of online procurement is efficient, uninterrupted and safe, the company said.
China Electronics Optics Valley Union Holding Co, another subsidiary of CEC, has announced a string of measures to relieve the burden of small-and medium-sized enterprises. The company has reduced or waived 20 million yuan ($2.85 million) of rental and services fees for SMEs in its industrial parks across the nation to help them tide over difficulties arising from the epidemic. More than 2,000 businesses are expected to benefit from the preferential policy.
It has also decided to provide 100 million yuan worth of equity investments and small loans, especially for companies engaged in healthcare and big data services during the epidemic, and 5 million yuan worth of medical supplies, including masks, disinfectant products, thermometer and gloves.
So far, CEC has donated more than 70 million yuan including money and medical equipment to Hubei province, the epicenter of the outbreak.
Chen Li, an analyst from Chuancai Securities, said Chinese electronics and information companies have made full use of their technological prowess to fight the epidemic, and provided strong tech support to ensure social stability. He added the epidemic will help accelerate the application of cloud computing, big data and AI in more scenarios to some extent.
Established in 1989, CEC is one of world-leading large-scale electronics and IT corporations. It focuses on providing IT products and services, runs a complete software industry chain and core operating system, with strong industrial competitiveness and research and development capabilities.
By the end of last year, CEC had 22 second-level subsidiaries, 14 listed holding companies and over 150,000 employees, ranking among Fortune 500 Global Companies for several years.