African student helps disinfect train station, check people's temperature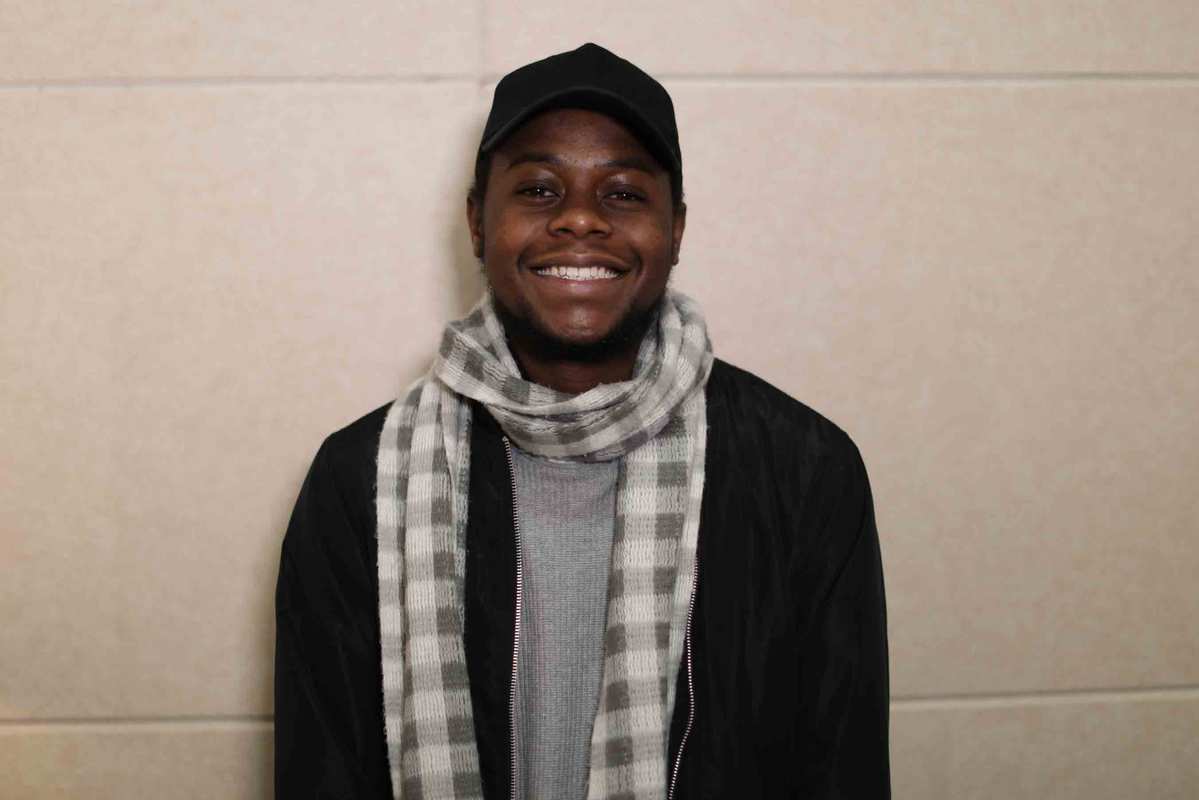 Editor's note: In this new series, we'd like to share stories and experiences of expats on how they are dealing with the novel coronavirus pneumonia outbreak.
While several panic-stricken foreign students were leaving China after the novel coronavirus pneumonia outbreak during Spring Festival, Munyaradzi Gurure, an African student, decided he was not going anywhere.
The 21-year-old, from Zimbabwe, wanted to volunteer in the fight against the virus in Yulin, South China's Guangxi Zhuang autonomous region.
A junior student at the Guangxi University of Finance and Economics in Nanning, capital of the region, Gurure was a talented singer who used to sing at the local train station.
After a scheduled music concert in Yulin was canceled over virus fears, a friend asked him if he would like to do something at the station.
"At the time, I learned the disease was a type of pneumonia caused by the novel coronavirus, which could cause cold and fever, and even death," he said. "I agreed to my friend's suggestion because everyone was trying to do something and I wanted to do my bit."
According to Zhang Liujun, an employee at Yulin station, Gurure helped the station staff to check the body temperature of people at the station's entrance. He also joined them in spraying disinfectant in public areas.
"He (Gurure) only asked for some protective equipment. After working three to four hours, he would go back to his friend's home," said Zhang.
On Jan 22, two days before Lunar New Year, the number of passengers at the station, which serves a population of 7 million, saw only 11,592 people.
Spring Festival is peak time for travel in China.
"The station staff were checking passengers' temperature at the entrance, making it more crowded than usual. I just chipped in," said Gurure.
The passengers were surprised to see a foreign face, but they gave him a thumbs-up. That encouraged him further.
Gurure performed this task from Jan 22 to 24, which saw the highest rate of infection, according to Zhang.
The young student had no fear when helping passengers at the station. He believed there was no need to panic as long as he wore a mask and washed hands properly as advised by experts.
He said the station staff had trained him how to protect himself from infections.
"I walk around with the mask and gloves on, helping the others and making sure they are safe," said Gurure. "I also keep safe distance from people so that I will not be infected."
Zhang said the station staff were doing a good job by checking the body temperature of passengers before they could enter the station.
"China has adopted several effective isolation measures and a large number of medical staff have joined the fight against the virus, while many people have donated materials to the epidemic center," he said.
Zhang said the station has been seeing fewer passengers after the Spring Festival holiday, with the number dropping to 2,087 on Feb 16 since most of the factories nationwide are not functioning.
Gurure is now at a friend's home, waiting for his classes to resume at the university.
"I just wanted to do my bit to prevent spread of the infection. That's why I volunteered," he said.