2nd Ice & Snow Cultural Festival opens in Beijing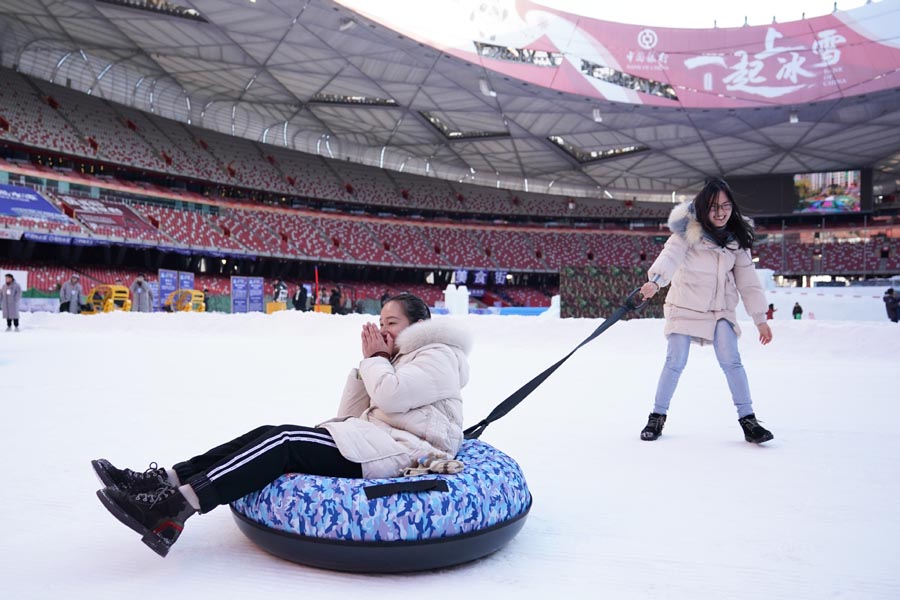 The Chinese capital of Beijing is embracing one of its biggest winter festivals as the second "Meet in 2022" Ice & Snow Cultural Festival opened at Olympic Park on Thursday. It will run through Feb 8.
Two major Olympic venues are open to winter sports lovers: The Bird's Nest and the Water Cube, offering diversified activities, ranging from skiing and curling to ice hockey and snowboarding.