A taste of Spain at Beijing food festival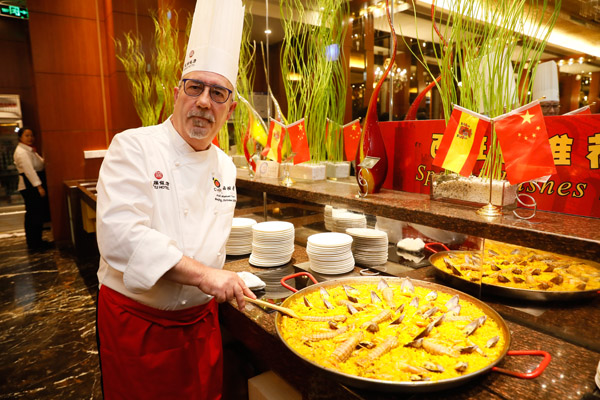 Foodies in Beijing are being offered a Spanish gourmet festival that runs through Nov 11. The month-long feast is at the Minzu Hotel in downtown Beijing, with classic foods served up from the European country's Castile and Leon.

Castile and Leon is an autonomous region in Northwest Spain, widely known for its mouth-watering roast suckling pig. Other signature delicacies include Spanish ham and seafood paella.
The festival has invited two local chefs, Jose Manuel Ten and Antonio Abad Cilla, to ensure authentic Spanish flavors.
Most Popular